Don't throw in the trowel quite yet! (Get it? Trowel instead of towel? Gardening jokes. . .)
Anyway, while we all dread the first frost because it means the end of our gardens, I'm here to remind you there are quite a few frost-tolerant plants that actually benefit from colder temperatures. For example, kale gets a tad sweeter after a light frost, along with many other plants.
If you're still in the phase of kale eating where you're trying to hide it in smoothies and soups, or forcing yourself to choke it down in a salad, a little sweetness might help. (And as for crunchy kale in salad, the trick really is to massage it. As goofy as that sounds, to soften your kale to the perfect texture for a raw salad, just rub some EVOO or dressing into the kale a couple of minutes before you toss it with the rest of your salad.)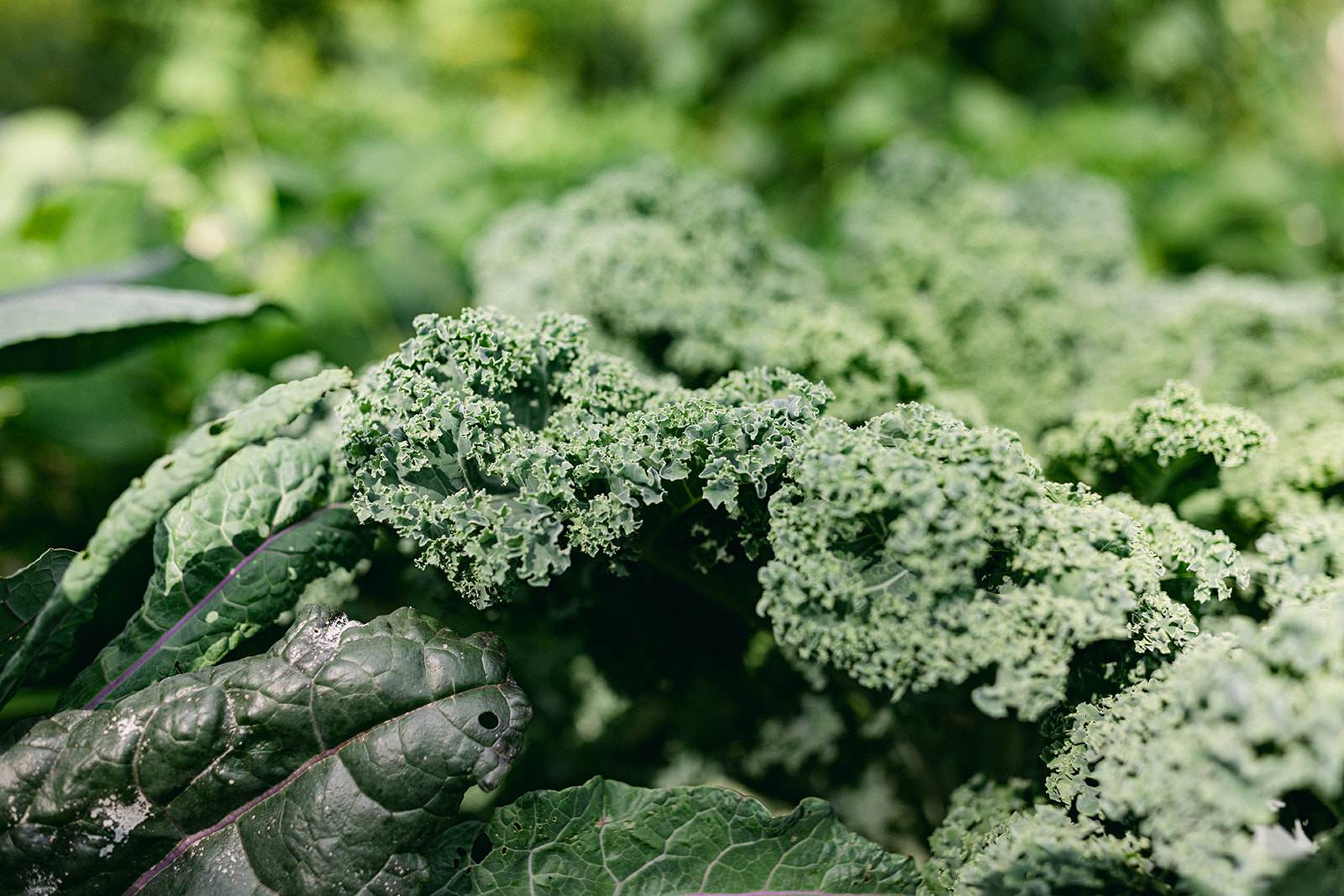 Here are some frost-tolerant veggie varieties you should add to your garden:
Carrots
Brussels sprouts
Spinach
Corn
Salad greens
Radish
Broccoli
Beets
Parsnips
Celery
Cauliflower
Keep in mind, while these are frost-tolerant plants, they may require a little extra protection from a hard freeze. You can utilize plastic sheeting, hoops, a low tunnel, or a cold frame when you see a cold evening forecasted. These plants will also benefit from a final hit of nutrition to keep them going through the season.
A few of my favorites nutrient-support options are:
I use all of these Purple Cow Organics products in my garden throughout the year and highly recommend you give them a try!
However, if you've gotten all you wanted out of your garden and are ready to wrap up the season, here are a few tips. . .
How to Lay Your Garden to Rest for the Winter
1. Take any final notes or pictures of where you planted this past season so you can be conscientious of crop rotation next year and get a head start on planning for spring planting.
2. Remove all your plants and rake up the soil. Pull out deep roots in your garden.
3. Add a fresh layer of compost, about 1-2 inches. I use the Purple Cow activated compost. When you add compost in the fall, it gives the natural biology extra time to work the nutrients into the soil. Boosting the health of your soil should always be a top priority.
4. Plant your garlic in the fall. Make sure it is placed where it won't interfere with your spring planting plan.
5. Once asparagus fronds have yellowed, cut them down and compost them.
6. Prune raspberry canes.
7. Order seed catalogs for next year. Seeds seem to be selling out sooner and sooner each year, so if you've taken my advice and have a solid plan for next year's garden, go ahead and order those seeds now. My favorite places to source organic seeds are True Leaf Market and Eden Brothers; I'm impressed with the wide variety and the high quality every time I order from them.
8. When ordering your seed catalogs take a peek at the microgreen selection at True Leaf Market. They have great growing supplies and seed offerings. microgreens are a great option to keep growing a little something throughout the winter Not to mention the nutritional punch they offer!
9. Plant Garlic
Plan For Next Year's Garden
Whether you're ready to wrap it up, or you're experimenting with extending your growing season, now is the time to plan for next year's garden. I credit so much of my garden success to the time I take each fall to reflect and prepare, and it gives me the opportunity to slow down, tune in to the season, and really take stock of how I want to move forward living my healthiest lifestyle.
Need help evaluating and implementing a strategic plan for next year? Give me a call and we can work on setting you up for success in the garden so you can enjoy summer harvests and late season bounties, thanks to extending your season with frost-tolerant plants.